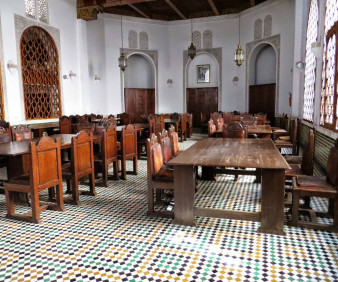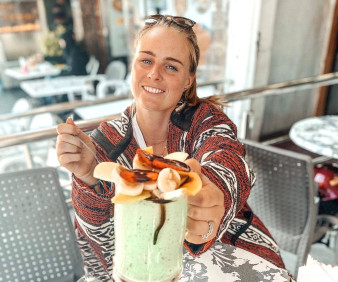 to celebrate Sufism, this venue of education and spiritual teaching, considered to be the heart of the faith of Islam, was first defused informally before it was progressively structured around the 11th century, Fez hosts a world festival of Sufi Culture.
Historically, the transmission of this teaching is done, from the 11th century down through spiritual centers that earned by merit to preserve the norms of culture, sociability, and spirituality proper to Islam in an era of dislocation of the Muslim world, particularly under the impact of Mongol invasions. These centers in fact have known how to preserve a message of universal spirituality that has nourished the Islamic culture and not only enhanced its artistic and literary expressions but also its social and economic advancements. For centuries Sufism has inspired simultaneously the organization and the ethical and spiritual charters of guilds of crafts throughout the Muslim world. Fez remains a world Sufi center to promote peace and love thru its Sufi teaching.
In Morocco, for example, guilds and special trades have traditionally allied themselves with Sufi orders. The relationship that has been established between spirituality and social and human development has marked naturally the cultural and historical identity of Morocco.
These Sufi Orders of Morocco have known through time international beaming by establishing their zawiyas in different countries. The case of the Zawiya Quadiriya and Zawiya Tijania in this regard is an eloquent illustration among many other Schools of Sufi discipline. The roles of these Sufi orders of teaching and civic and spiritual education at the same time engagement of human development and mediation for peace, in a profound and creative effect, are what constitute the Moroccan culture.
The festival of the Sufi Culture has not only the gift to identify a spiritual and artistic patrimony of exceptional wealth, but also to open the thought on what could be the benefit of this patrimony on the heart of the Moroccan society today. Sufism can also inspire on a global level, some new approaches for concrete maneuvers of peace mediations and for the development of mutual dialogues between religions and cultures. This festival can contribute as well as promote and diffuse throughout the world, particularly in a troubled era, the message of peace, universality, and spirituality registered in the heart of Islam. Fez Festival of Sufi culture is all about these transformational human growths so much needed in our time. Join our Sufi tours and retreats during this global gathering at the Fez Festival of Sufi Culture scheduled for October 15, 2022.
DAY TO DAY ITINERARY
What is included:
Services of local guides
Hotel taxes and service charges
Breakfast, and dinner daily
Transportation in Deluxe vehicles
Fees to Monuments and Museums
Festival Pass
Hotels Used:
Fez: Hotel L'Escale, 8 nights
Rabat: Hotel Oudaya, 1 night
Marrakesh: Hotel El Andalous, 2 nights
| DEPARTING | FINISHING | SEATS | TOTAL IN USD | |
| --- | --- | --- | --- | --- |
Cost per person: $2250 USD
Single supplement: $365 USD
MAKING AN INQUIRY
All of our tours can be customized for private travel according to your preferences and dates. Click below to tell us what you're looking for:
Plan my Trip