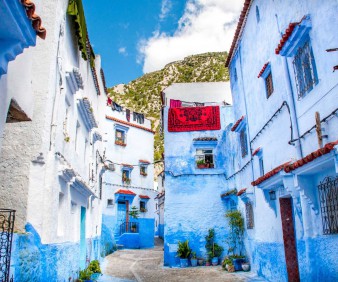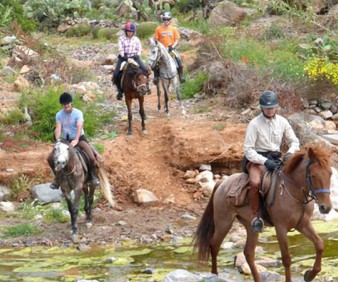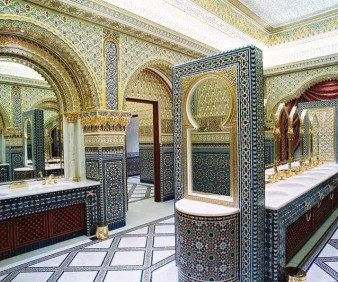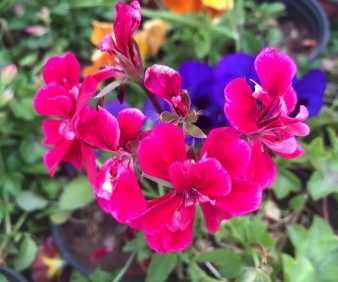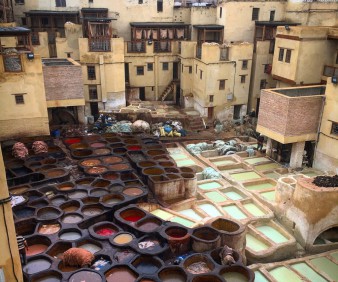 Morocco's millennial history and exceptional cultural and natural diversity are what this wellness tour to Morocco is all about. It is active physically, rewarding culturally, and at the same time healthy encounter. The rural and natural life in Morocco is yet to be discovered in many of its regions. The Middle Atlas Mountains and Rif Ridges, villages off the beaten track of mass tourism, the authenticity of Moroccan culinary with natural spas, and local eateries are what this Morocco wellness tour is all about. you will be learning, sharing, and discovering places only Moroccans know. Meet us at the airport and we will show you the reality of beautiful Morocco. You are guaranteed an experience to treasure for a lifetime either you travel on one of our scheduled group tours or prefer a private trip to be customized just for you. Enjoy our Morocco tours with in-depth cultural and active encounters.
DAY TO DAY ITINERARY
Day 1: Transfer from Casablanca to Volubilis
Once you land at the Mohamed V Airport in Casablanca, your guide will meet you at your arrival gate. Once our small group tour is all gathered we will start our Morocco cultural tour overland to Rabat. This is a wonderful short drive of about 45 miles through the lush farms and exotic plants. You will reach Rabat, a city styled in a spaciously elegant European grid, yet slightly aware of its modernity. Your guide will take you on a historic tour of Rabat then continue overland on to Volubilis. A welcoming dinner is reserved for you in a Boutique Guesthouse.
Day 2: Volubilis and Moulay Idriss hiking day then travel to Moulay Yacoub Spa
Morning will be devoted to hiking in Mount Zerhoun near Moulay Idriss. Visit the ancient Roman Ruins, The holy caves then continue walking along the Fertassa River. We will take a break for lunch in the village of Ain Karma. Hop in your Van and on to the Hot Springs of Moulay Yacoub. Enjoy the Spa before and after dinner if you wish. Lodging will be in a guesthouse in the Village.
Day 3: Horseback Riding to Mount Zalagh
After breakfast we will walk and ride horses (your choice) down the Tghate Valley crossing wheat fields and lush terraced plots all the way to Mount Zalagh where we will take a climb to Sidi Ahmed Bernoussi where a couscous lunch will be cooked for us by a farmer in his compound. Enjoy an afternoon trekking the slopes of Mount Zalagh. Dinner and accommodation will at a Riad in Fes.
Day 4: Fez Historic tour with a Local Guide
On this wellness and horseback riding tour, your full day will be devoted to your historic walking tour of the Medina of Fez. Undeniably fascinating, Fez stimulates the senses with its haunting yet beautiful sounds, visual splendor, and evocative smells. The most ancient of the imperial capitals and the most complete medieval city of the Islamic world, Fez is reminiscent of a city suspended in time, unfazed by the constantly evolving world outsides of its walls. Fez owes nothing to the modern world, save electricity. Fez is not only the heartbeat of Morocco but a world heritage of humanity. Retreat to the riad in the late afternoon for a cooking class with Chef Rabiaa who will open her riad kitchen for you and teaches you how to cook a refine Moroccan tagine. The Dinner will be at the riad with local musicians.
Day 5: Travel from Fez to Chefchaouen
Travel the back roads to the blue city of Chefchaouen, one of the best white towns in the Mediterranean. Check in to your guesthouse in the heart of the Talassmatane National Park. Enjoy nature at its best in these high evergreen cedar forests discovering the rural environs of the Atlas Mountains' Berber villages, wards, and nomadic settlements. Covered with evergreen pines, tall cedar trees, and poplars, and laced with flowing streams, your first view of the Atlas Mountains will appear oddly un-Moroccan. Your guide will introduce you to this environment of Mountaineers and their culture, not to forget of course the wildlife of these rugged mountains.
Day 6: Chefchaouen Cultural Tour
Your local guide will meet you in the morning at the lobby of your hotel to take you walking visit to historic Chefchaouen. Then continue on to Rabat where lunch will be cooked for you at a ranch. An opportunity is given to those who like to ride horses to explore the cork pines valley of Menzah. Others can simply enjoy the ranch atmosphere. In the evening an introduction will be given to everyone on how to prepare dow for a country loaf of bread then bake it in a natural traditional earth oven. Enjoy a Hammam Treatment in the evening. Dinner will be at the ranch.
Day 7: Transfer to Casablanca Airport
You will take you to Casablanca airport to connect for your flight back home. Assist you with checking and bid you goodbye. Thank you for visiting Morocco.
What is included:
Services of local guides
Breakfast, and dinner daily
Transportation in Deluxe vehicles
Fees to Monuments and Museums
Horseback riding as scheduled
Entrance fee to Moulay Yacoub Spa
Cooking Class in Fez
Hotels Used:
Volubilis: Dar Zerhoune, 1 night
Moulay Yacoub: Hotel Spa Moulay Yacoub, 1 night
Fez: Riad Yacout, 2 nights
Chefchaouen: Casa Hassan Riad, 1 night,
Menzah: Jabri Horse Ranch. 1 night
| DEPARTING | FINISHING | SEATS | TOTAL IN USD | |
| --- | --- | --- | --- | --- |
| Sat 17 Jun 2023 | Sun 25 Jun 2023 | Available | $1545 | RESERVATION |
| Sat 24 Jun 2023 | Sun 2 Jul 2023 | Available | $1545 | RESERVATION |
| Sat 1 Jul 2023 | Sun 9 Jul 2023 | Available | $1545 | RESERVATION |
| Sat 8 Jul 2023 | Sun 16 Jul 2023 | Available | $1545 | RESERVATION |
| Sat 15 Jul 2023 | Sun 23 Jul 2023 | Available | $1545 | RESERVATION |
| Sat 22 Jul 2023 | Sun 30 Jul 2023 | Available | $1545 | RESERVATION |
| Sat 29 Jul 2023 | Sun 6 Aug 2023 | Available | $1545 | RESERVATION |
| Sat 5 Aug 2023 | Sun 13 Aug 2023 | Available | $1545 | RESERVATION |
| Sat 12 Aug 2023 | Sun 20 Aug 2023 | Available | $1545 | RESERVATION |
| Sat 19 Aug 2023 | Sun 27 Aug 2023 | Available | $1545 | RESERVATION |
| Sat 26 Aug 2023 | Sun 3 Sep 2023 | Available | $1545 | RESERVATION |
| Sat 2 Sep 2023 | Sun 10 Sep 2023 | Available | $1545 | RESERVATION |
| Sat 9 Sep 2023 | Sun 17 Sep 2023 | Available | $1545 | RESERVATION |
| Sat 16 Sep 2023 | Sun 24 Sep 2023 | Available | $1545 | RESERVATION |
| Sat 23 Sep 2023 | Sun 1 Oct 2023 | Available | $1545 | RESERVATION |
| Sat 30 Sep 2023 | Sun 8 Oct 2023 | Available | $1545 | RESERVATION |
| Sat 7 Oct 2023 | Sun 15 Oct 2023 | Available | $1545 | RESERVATION |
| Sat 14 Oct 2023 | Sun 22 Oct 2023 | Available | $1545 | RESERVATION |
| Sat 21 Oct 2023 | Sun 29 Oct 2023 | Available | $1545 | RESERVATION |
| Sat 28 Oct 2023 | Sun 5 Nov 2023 | Available | $1545 | RESERVATION |
| Sat 4 Nov 2023 | Sun 12 Nov 2023 | Available | $1545 | RESERVATION |
| Sat 11 Nov 2023 | Sun 19 Nov 2023 | Available | $1545 | RESERVATION |
| Sat 18 Nov 2023 | Sun 26 Nov 2023 | Available | $1545 | RESERVATION |
| Sat 25 Nov 2023 | Sun 3 Dec 2023 | Available | $1545 | RESERVATION |
| Sat 2 Dec 2023 | Sun 10 Dec 2023 | Available | $1545 | RESERVATION |
| Sat 9 Dec 2023 | Sun 17 Dec 2023 | Available | $1545 | RESERVATION |
| Sat 16 Dec 2023 | Sun 24 Dec 2023 | Available | $1545 | RESERVATION |
| Sat 23 Dec 2023 | Sun 31 Dec 2023 | Available | $1545 | RESERVATION |
| Sat 30 Dec 2023 | Sun 7 Jan 2024 | Available | $1545 | RESERVATION |
Cost per person: $1545 USD
Single supplement: $365 USD
MAKING AN INQUIRY
All of our tours can be customized for private travel according to your preferences and dates. Click below to tell us what you're looking for:
Plan my Trip